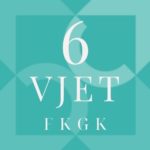 Prishtina, 20 May 2022
"The Fund's Week" – has been titled week in May, marking the anniversary with various activities. It has become a tradition during the anniversaries of the operationalization of our institution, to plant trees to contribute in green and clean environment.
This year, staff members  of the Fund planted twelve linden trees in the yard of the Economic High School in Fushë Kosovë municipality, in coordination  with the Municipal authorities.
The celebration of the 6th anniversary continued with the next activity,  management of KCGF held a lecture at the Faculty of Economics – University of Prishtina titled "The role of guarantee schemes"
To inform the public about the activities of KCGF in general and during these years, we were present in Radio Kosova, the show "OnAir".
Also, on Thursday, a modest event was organized and were present representatives from: CBK, World Bank; KfW; USAID; Swedish Embassy; Commercial banks; Microfinance institutions; The Kosovo Banking Association and other associates of the Fund together with the members of the Board and the KCGF team. On this occasion, the Managing Director Mr. Besnik Berisha addressed to all present guests, with a keynote speech, thanking them all for their cooperation and support during all these years.
Until today, the Kosovo Credit Guarantee Fund has managed to cooperate with seven commercial banks operating in Kosovo, with four microfinance institutions and with a non-banking institution and established a sound basis for cooperation with all.
To date, KCGF total capital has reached total amount of € 55,337,447. The amount of guaranteed loans has reached the value of 447.16 Million Euros and the total number of guaranteed loans is 10,963.